Break - Never Say Never / ZodiacOut Now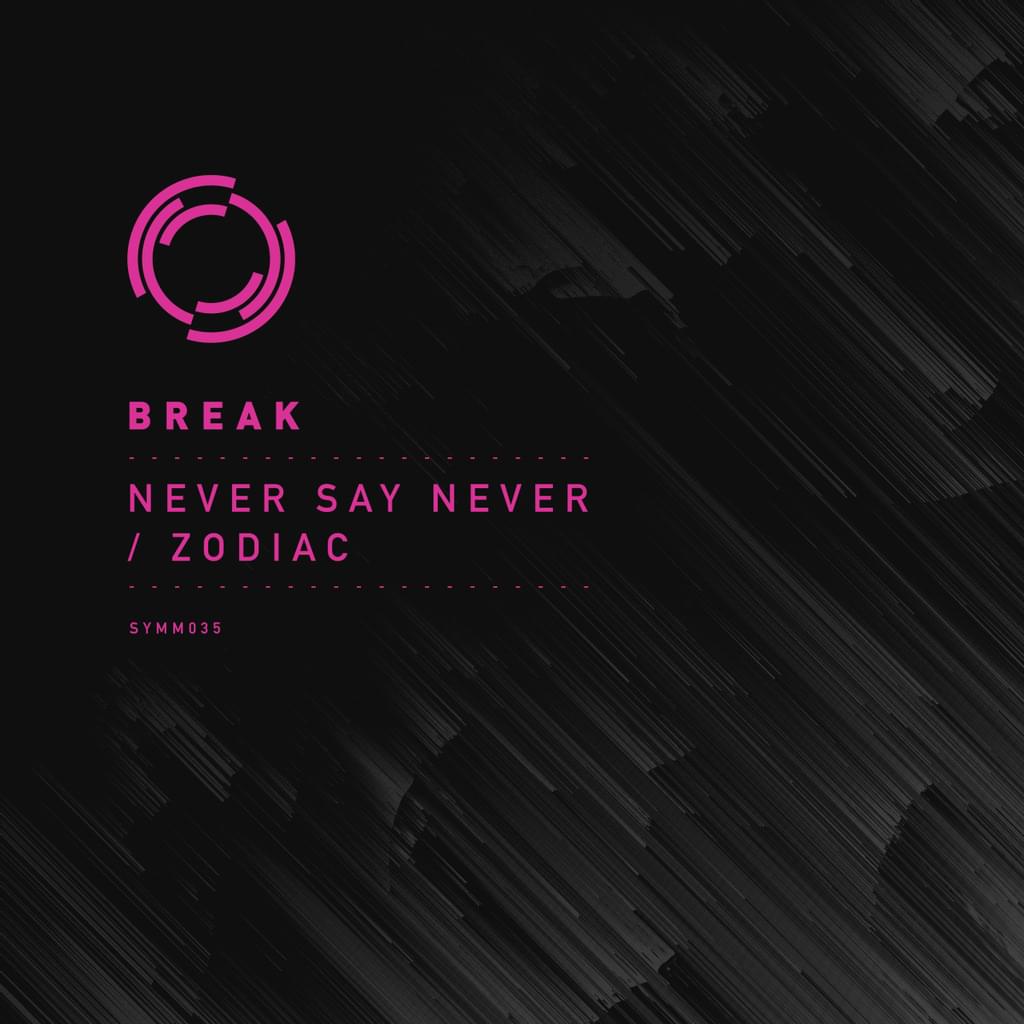 Break drops a new single on Symmetry, featuring two fresh cuts 'Never Say Never' and 'Zodiac'.
After concluding the special remix series and following the reminiscent 'Dusty Demos' (with tracks from 2003 – 2012), this April, Break returns to the label with the first taster from his 2021 batch.
'Never Say Never' is a cheeky new steppa from Break - immaculately crafted with heavyweight sonics. Hypnotic hooks combine with brutal subs and crisp switching drums; raw energy from start to finish.
'Zodiac' takes things deeper on the flip, as bongo trickles and fluttering synths are embraced by dubbed out bass stabs, delivered with intriguing progression – weighty meditation throughout.
Pre-order Date: 16/04/2021
Release Date: 30/04/2021