Keepin It Raw (Calyx & Teebee Remix) / Conversations (Breakage Remix)Out Now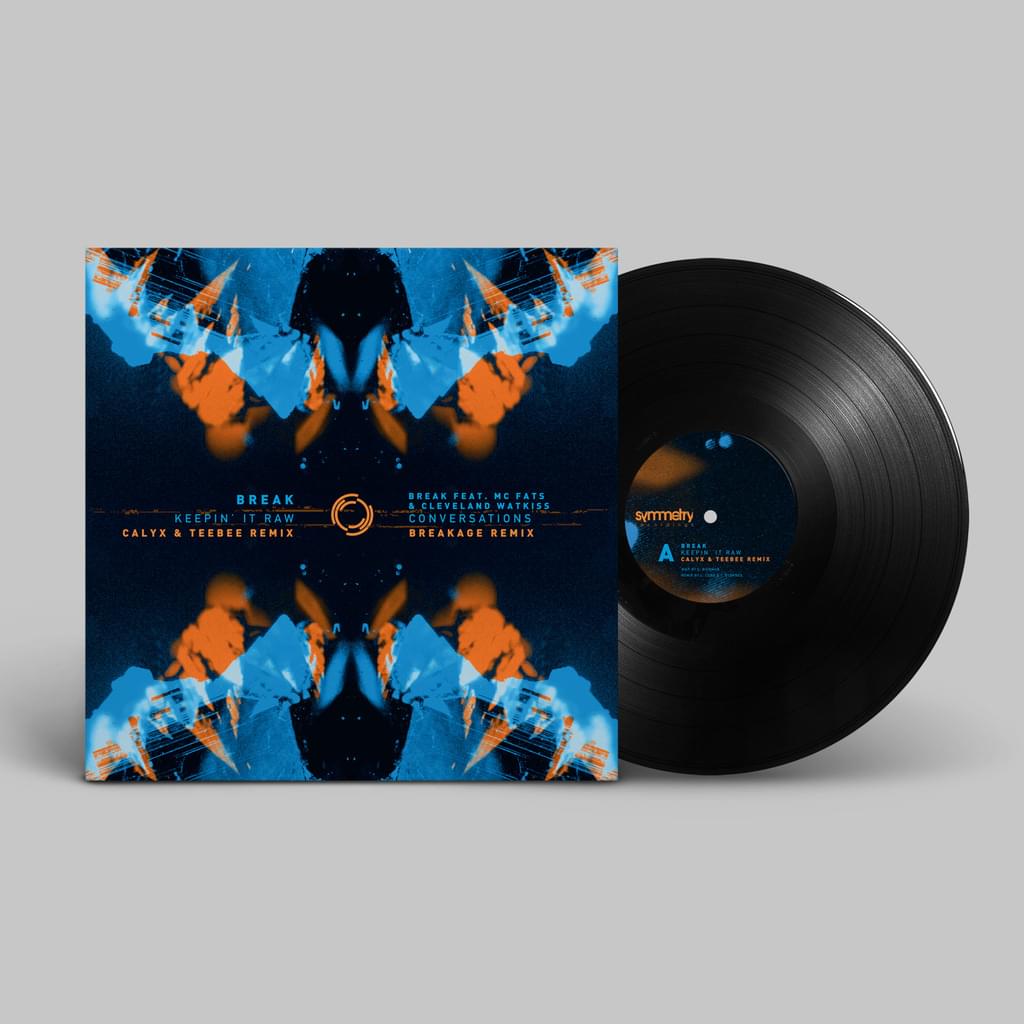 Closing off the 'Another Way' remix series, the third and final release comes from Calyx & Teebee and Breakage. This special single concludes a series which has seen Symmetry welcome Workforce, Skeptical and Mefjus to remix tracks from Break's 'Another Way' album. Calyx & Teebee return to the label, a decade since collaborating with Break on the 'Resistance LP'. Delivering a simply mammoth rework of 'Keepin It Raw', the duo raise the adrenaline whilst adeptly retaining the original groove; adding an incisive edge in true Calyx & Teebee fashion. Breakage completes the release with a much anticipated debut appearance on Symmetry. Reheating the dubbed out flavours of 'Conversations', Breakage perfectly compliments the soulful vocals of Fats & Cleveland Watkiss, switching up the vibe to an authentic jungle stepper.
Available on 12" artwork vinyl & full digi download.
Digital & Vinyl Pre-order Date: 19/03/2021
Digital & Vinyl Release Date: 02/04/2021